Happy Friday and Happy 4th of July, people!
1) Here's a theme song to listen to as you read this list of Friday links. Can you believe this delightful ukulele cover of the Cure version? I love when she does that yodely bit at the end.
2) When you have time, read this poignant, life-changing piece by Rachel of Hands Free Mama about forcing yourself to slow down and let your kids live life at their own pace.
Not sure how I'm going to combine laid-back, unhurried parenting with my lifelong chronic tendency to run late, and still get my kid to kindergarten by 8:25 each morning, but I'll let you know how that works out for us in the fall…
3) Meanwhile, enjoy these amaaaaaaaaazing macro snail photographs by Ukranian photographer Vyacheslav Mischenko. My daughter is utterly captivated by them:
4) Speaking of extremely charming things from the animal kingdom, scientists have discovered a new behavior in chimpanzees.
This one troop of chimps in Zambia all started hanging grass out of their ears, after they saw the cool chimp doing it. No joke. This is real, people. APE FASHION TREND.
5) Oh lordy how freakin adorable are mouse melons???
Also called cucamelons or Mexican sour gherkins, they are basically teeny delicious cucumbers the size of grapes. I can't wait to track down some seeds for these and grow them in our garden next year! These would be terrific as pickles and/or cocktail garnishes!!
6) Check out this sweet felt succulent plant from Bubba Pickle's Market!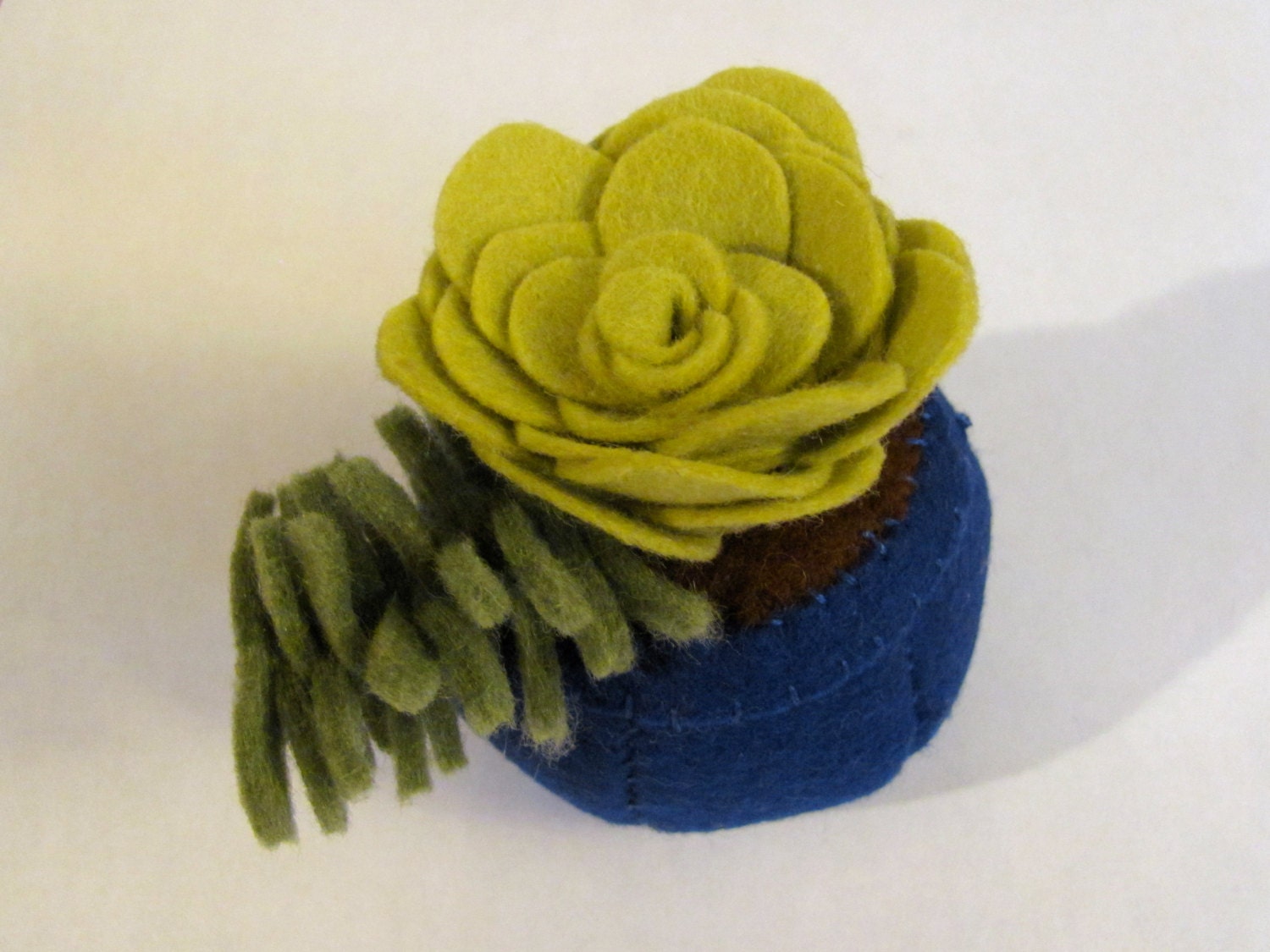 Succulents are supposed to be some of the easiest houseplants to grow cause you don't have to water them much, but I have had more than one of mine just all of a sudden seem to just melt into a wobbly mess in the pot. This one might be just my speed! And made in the USA!
7) I sincerely hope everyone reading this is going to a parade this morning. Parades are the best! Nothing like a bunch of vintage fire trucks and high school marching bands to get the old blood pumping. And here in Brattleboro, there's always Alfred to look forward to!
Forever in peace may he wave!